Am I Blue is a play by Beth Henley set in New Orleans in the 1960s. The two main characters, Ashbee Williams and John Polk Richards, are two lonely young people. The night the play takes place, it is raining.
Ashbee's costume would consist of black opaque tights with red tube socks under a blue floral pattern dress. The dress would be belted (black belt) and have a pocket on each side. Over this, she would wear a yellow cardigan with two front pockets and buttons. Her hair would be in low pigtails. Because it is raining, she would wear red rain boots, a yellow rain coat, and on orange pom-pom hat.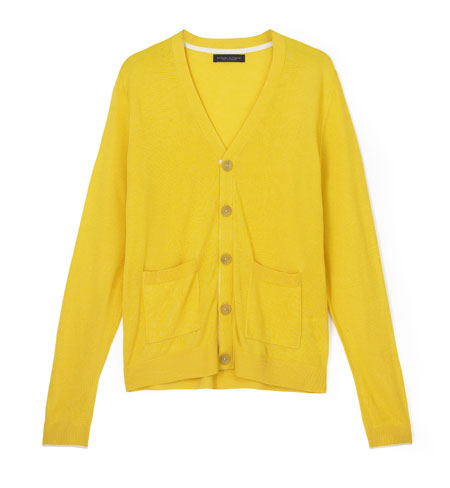 John Polk's costume would start with a pair of sensible khakis. He would have a light blue button-down underneath a navy sweater. The sweater would have dark red and white trim around the neck, cuffs, and bottom. He would be wearing a dark red tie. His shoes would be brown loafers. He would have brown wire-framed glasses and short hair. He would wear a navy peacoat outside.