Costumes for Godspell would be exciting to design because of the flexible nature of the show. There are no real guidelines for the costuming, except to have fun and be creative.
Jesu
s's costume would consist of patchwork pants. Something about patchwork makes me think of the way that the Jesus character brings the individuals together. He would have a green t-shirt that says "I <3 my Planet" and suspenders-either rainbow or blue with peace signs. He would wear converse shoes in orange. Hair should be worn long.
Judas would wear jeans-perhaps symbolic of him not being totally committed to the lifestyle? His costume is more understated than the others'. He wears the jeans with a yellow button down. He has black loafers on. He also wears the ringleaders coat traditional to the part. Hair is short, and he wears a beard.
Joanne- The woman playing "Joanne" would wear purple harem pants. She would have gold gladiator sandals. She would wear a green tank top underneath a gold colored mesh halter top. Her hair would be worn pushed back with a purple headband and teased out.
"Robin" would be wearing a knee length blue skirt with orange and white striped leggings under. She would have on blue low top converse. Her top would be an orange tie dye long sleeve. She would also wear her hair down with a blue newboy cap. *pretend these black stripes are white.

"Gilmer" would wear grey knickers with teal knee socks. She would have a pink peasant top. On her feet, she would have pink open toed jelly shoes.
"Sonia" would be in a knee length sundress made from a light material such as cotton. She would have a necktie around her waist as a belt and a necktie around her head as a headband; her hair would be down, straight, and long. She would wear white stockings and Mary Jane shoes.
"Peggy" would wear pink leggings under a green mini skirt. The mini skirt would have a beaded fringe on the bottom. She would wear a light pink camisole under a purple flannel. Her shoes would be green flats. Her hair would be in high pig tails with pink ribbons.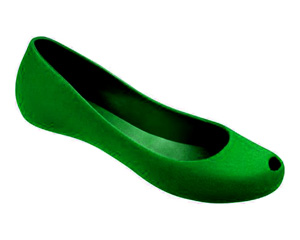 "Herb" would have lime green leggings under brown corduroy shorts ending at the knee. He would have dark green t-shirt and a patterned vest. He would have a rolled up bandanna tied around his head. His shoes would be white Keds.
"Lamar" would wear red "MC Hammer" style pants with red converse high tops. He would also have on a vintage concert tee, maybe of The Beatles, Bob Marley, or Bob Dylan. He would wear his hair in dredlocks and have on a Rasta hat(not in Rasta colors-black or brown instead).
"Jeffery" would wear shorts in a Hawaiian print and a t-shirt in a solid color that matches the shorts. He would also wear a black sport coat, black tube socks, and running sneakers.